Please make sure you read
Rules!
and DO NOT upload/post any illegal softwares or Pirated Material , Thank you for understanding :)
02-03-2019, 06:56 AM,
(This post was last modified: 01-04-2019, 15:19 PM by Clusters.)
mars13
Member

Posts: 38
Threads: 5
Thanks Received: 333 in 8 posts
Thanks Given: 65
Joined: Oct 2016
Reputation: 255
VAG DATAFLASH 02.2019 Multilingual (torrent)
---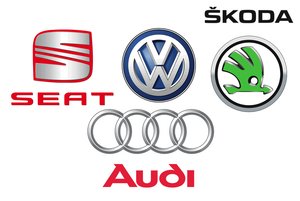 Dataflash 02.2019
Dataflash for software: ODIS and VCP (Vag Can Pro). Before the firmware, it is strongly recommended to consult the TPI.

Official software updates for vehicle control units. For the convenience of users in uncompressed form, you can only download the necessary firmware.
Files included in Dataflash:
Dataflash VAG (Audi, Volkswagen, Skoda, SEAT,
 Bentley,
 Lamborghini, MAN)
Update the dateflash from the previous 

topic

, save to one folder (datflash), then new files will be added, and the old ones will not be downloaded.
password in PM after pressing thx+rep